Most people spend at least 8 hours at work each day, making it their second home. The office setting should be designed in a way that positively affects staff members on both a personal and professional level.
Office space provides as more than just a place for employees to do their jobs; it also acts as the hub of activity. Your office should be designed to promote a creative and healthy work atmosphere as well as ensuring that everyone who enters it leaves with a pleasant impression. that's why choosing the right office fit-out contractor company in Dubai is very important
The ideal office fit-out is essential in today's corporate environment and can make a big difference. Working in a space can improve the mood at work and leads to several additional advantages and results.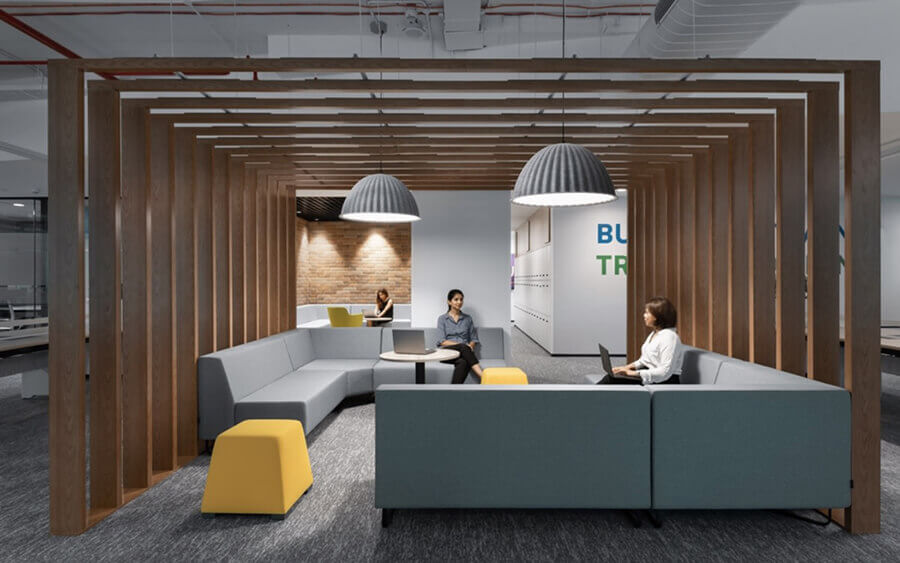 The Most Significant Benefits of Well Planned Office Interior:
First impressions and the company's image
A company's professional image can be improved by having a visually appealing workplace because a client's first impression is when they enter into an office. An office that is well-designed exhibits organization and ability and improves a company's proficiency.
Office Worker productivity may be increased via refurbishment and fit-out. Productivity can be raised by using ergonomic furniture, modern storage solutions, and a well-organized working space. When creating a productive workplace, it all simply refers to creating a setting where employees feel relaxed and at ease.
Convenience and Functionality
Interior designers have years of experience determining the perfect balance between accessibility and comfort in office settings.
Offices aren't the only thing that interior design firms beautify. The objective is to promote innovative, cooperative workplaces for employees.
Develop a Culture at Work
Thanks to the numerous design options available, clients can choose an office layout that corresponds to the core values of their company and brand. A successful and unique workplace design helps the business establish its identity. Interior designers may help you adapt the fashion of your business into its style, procedures, and values.
Properly Allocating Resources and Space
Most often, fit-outs are created to maximize a space and ensure that every office is utilized to its fullest capacity. Clutter and crowding are lessened as a result.
Standing out from the Others
If you want to attract new customers and keep the ones you already have, your office space needs to represent the personality and values of your company. You may differentiate yourself from the competition and make sure that customers remember your brand long after they have left your place by having a well-designed office.
Better Customer Experience
You don't want your customers to view you as just another business in the same sector providing similar services and goods. Since you want them to return, a fit-out can be helpful in this circumstance. If your clients are confined to their workplaces and have no ability to mingle or meet with other people, it's possible that they may feel compelled to look elsewhere for their business requirements. Having a beautiful workspace can definitely make a difference!
In the same way that you do when you visit someone's office with a good fit out, you tend to remember the office's ambience for a very long time. This suggests that it has an advantageous effect on your thoughts.