Commercial Fit out Contractor in Dubai
Transforming a commercial space into an inviting, functional, and aesthetically pleasing environment requires the expertise of a professional fit-out contractor. In Dubai, where the business landscape is dynamic and competitive, choosing the right fit-out contractor is crucial to ensure a successful project.
Officeworks is a Dubai based fit-out contractor known for innovative design solutions and timely project delivery. Experience in in commercial fit-out offices, retail spaces, and other public or private sectors. 
Officeworks offers office fit-out services that ranges comprehensive solutions to transform and customize office spaces according to specific functional and aesthetic requirements. 
Installation of electrical systems, including wiring, power outlets, lighting fixtures, switches, and emergency lighting. Ensuring the electrical setup is safe, efficient, and meets the specific lighting needs of the space.
Installing partitions, walls, and other structural elements to create separate areas within the space. This includes the construction of individual offices, meeting rooms, open workstations, reception areas, and other functional spaces as per the client's requirements.
Achieving the desired aesthetics and functional aspects of space. Fit-out contractors work closely with designers and clients to select suitable cladding materials, color schemes, and paint finishes that align with the design and budget requirements.
Designers, electrical specialists, and acoustic consultants collaborate to create lighting schemes and ceiling designs that align with the client's vision, functional needs, and industry best practices.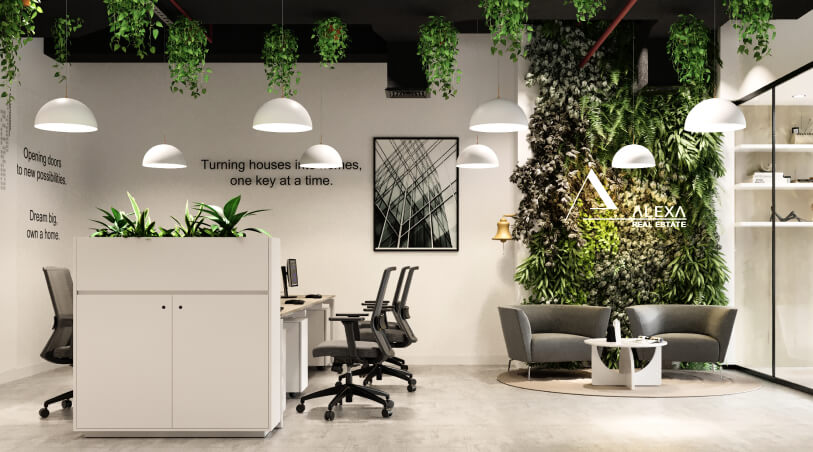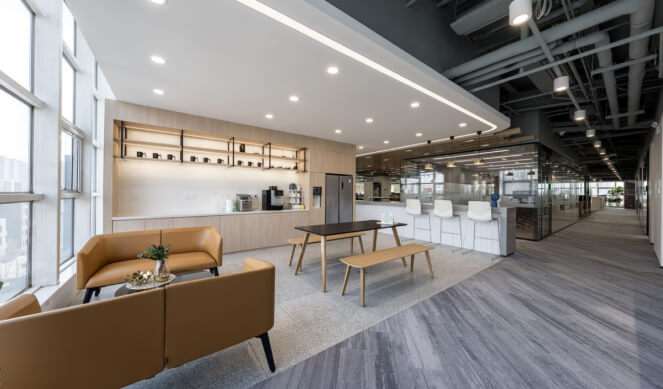 Installing or repairing the flooring in a building. It is an essential component of any structure, as it provides a smooth, durable, and aesthetically pleasing surface.
Mechanical, electrical, and plumbing, these are the essential building system responsible for providing a comfortable and functional working environment. It is essential to consider and coordinate these MEP systems to ensure the smooth operation of the office space. Proper MEP planning and coordination are crucial for creating a productive and efficient workspace for occupants.
Commercial fit-out contractor that cater diverse needs of businesses across various industries, enhancing operational efficiency, customer experience, and brand representation within spaces.