Feature Lighting and Ceilings
Optimizing productivity through office lighting solution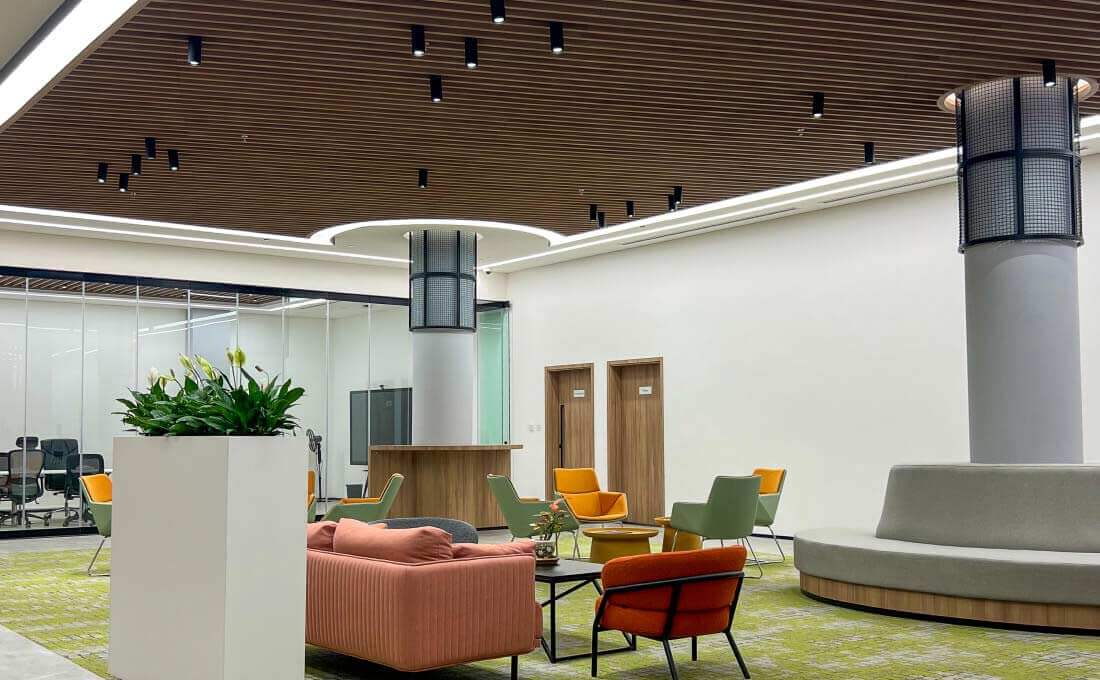 Modern Office Ceiling Lighting Solution
Ceiling lighting provides functional illumination that contributes to the aesthetic appeal of the workspace. We provide contemporary ceiling lighting options that can transform office interior into a vibrant and productive environment.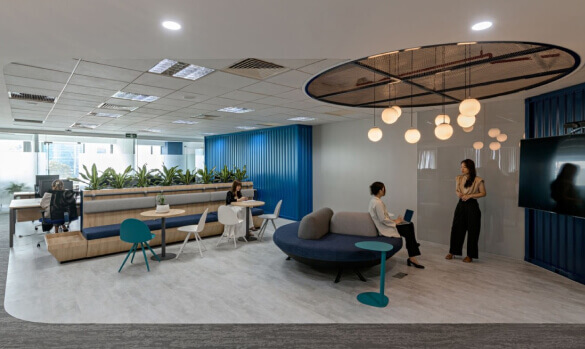 Feature Ceilings for Office
This design element can add visual interest, depth, and character to an interior. It integrate distinctive architectural features, textures, and incorporate unique architect in addition to the conventional flat ceiling.
Feature ceilings serve as focal points, enhancing the interior design as a whole.
Office Interior Lighting Solutions
Innovative lighting solution have the ability to completely transform interior space, creating a harmonious blend of functionality and aesthetics. Traditional fluorescent lighting is being replaced by innovative solutions that prioritize energy efficiency, employee comfort, and visual appeal.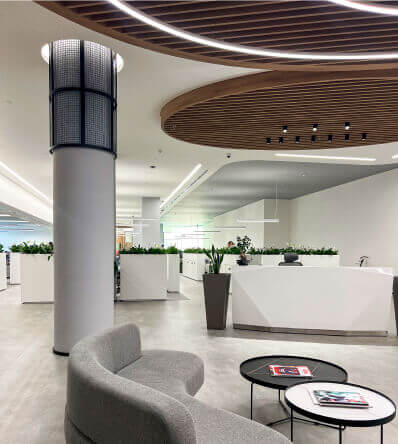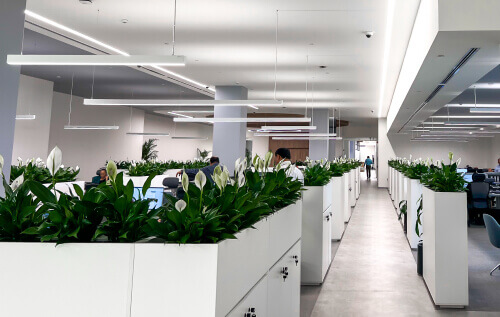 Creative office lighting designs have emerged as a powerful tool for improving the ambiance of workplaces.