We are a team of experts and designers who collaborate passionately to emphasize the essential elements of design.
With our extensive knowledge and experience, we manage every aspect of your office setup to create a trendy, practical, and comfortable environment.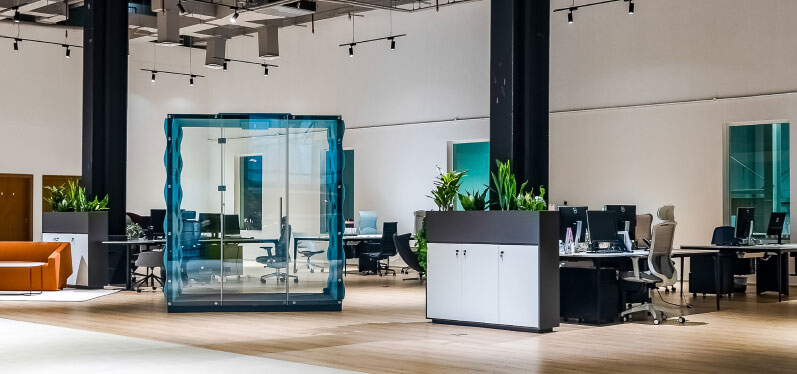 Consultation
Assess and analyze the scope of work of client's space, requirements, and objectives.

Manage
Thoroughly review necessary permits and define project requirements and key objectives.

Design
Plan the layout, choose the perfect style and incorporate branding elements to create a cohesive and engaging environment.

Build
Transform the design plans into reality, handling all aspects of the fit-out, from structural modifications to installations.

Support
Even after the fit-out is complete, we offer ongoing maintenance services, ensuring that your office space remains in top-notch condition.
We provide a variety of office services, including workplace consulting, design, fit-out, renovation and furniture supply. We strive to understand your unique requirements and tailor our solutions to meet your specific needs.
Starting from workplace consultancy, our team of workplace consultants use expert research techniques to gather information about your business, developing a strategy that will completely transform your office space and the way your people work.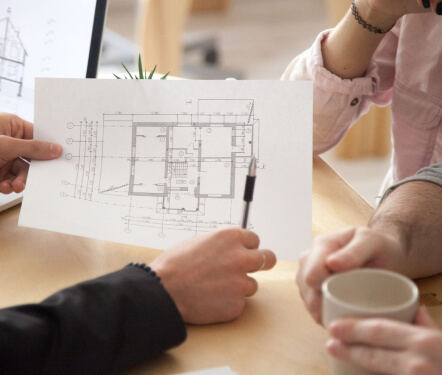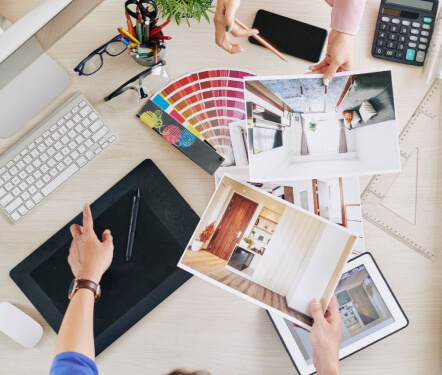 We go beyond the traditional approach of office design, aiming to create inspiring workspaces that truly reflect your organization's unique identity, culture, and aspirations.
Creating Innovative Designs For Modern Workplaces
We're committed to helping companies achieve the following:
• Enhance productivity
• Optimize performance
• Enhance business profitability
• Improve collaboration
• Strengthen brand image
• Reduce energy consumption
• Attract and retain top talent
• Increase employee wellbeing.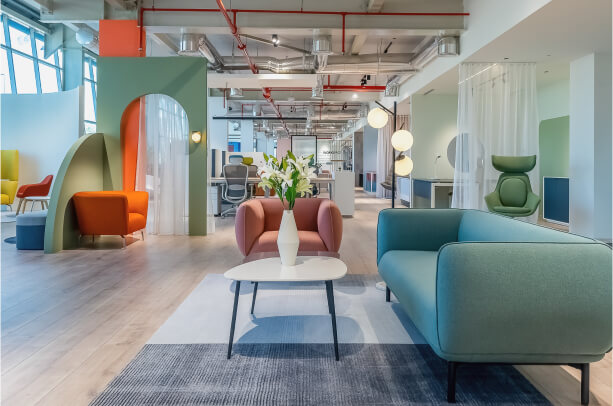 Talk to our team of Experts
Talk to our team of Experts