Feature Lighting and Ceilings
Office Lighting Solutions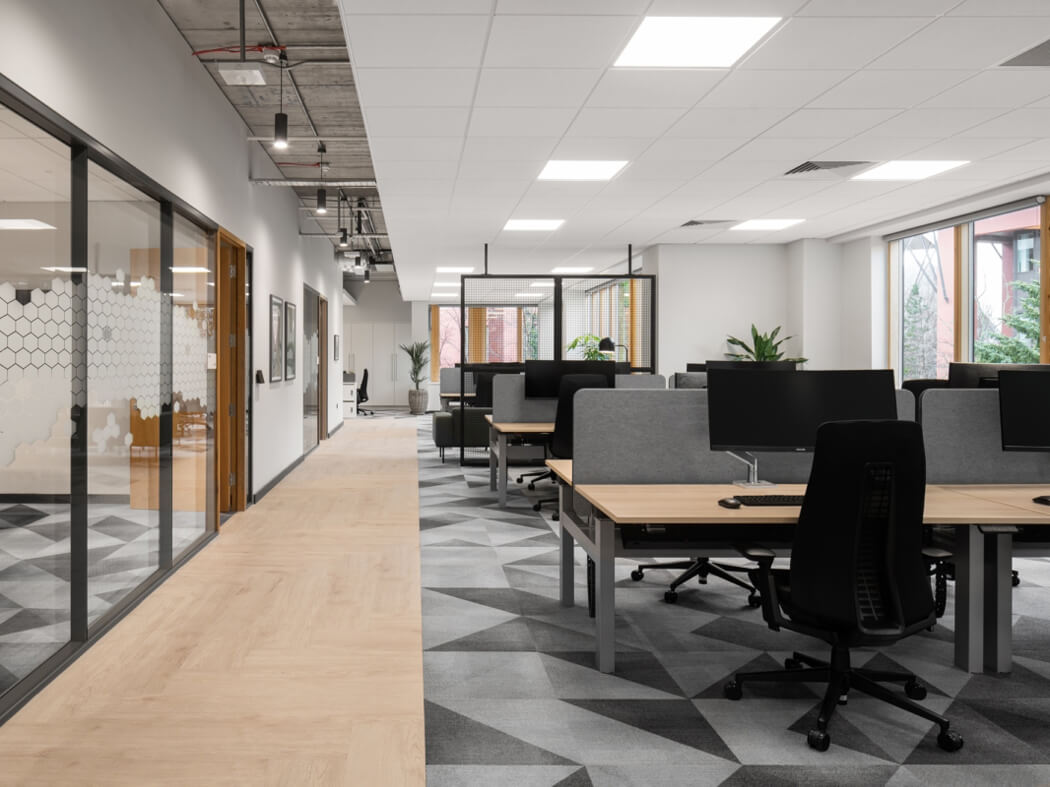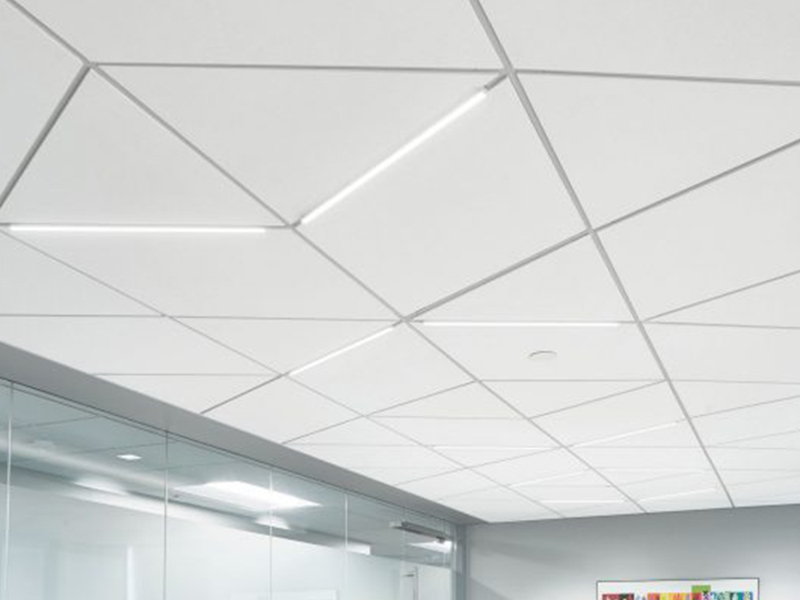 Lighting Meets Ceilings for the
Right Combination
Lighting solutions that easily adapt to individual needs, accentuate zones, and work areas. A sophisticated lighting concept supports comfort at the place of work.
New technology and innovations are pushing the demand of the specification, putting the visual appearance and user comfort to the forefront of the office design, alongside sustainability and control.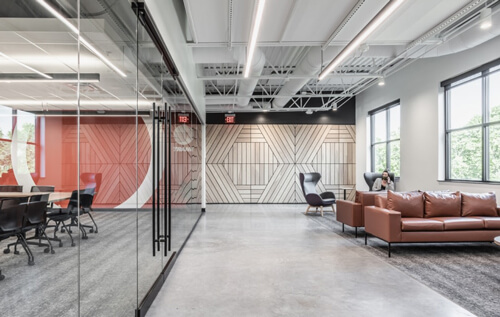 Choosing the type of light that the people are exposed to affects mood, physical health, productivity, and creativity.