The art and science of changing a building's interior to provide a healthier and more aesthetically pleasant atmosphere for those who use the space. It is all about the ways that humans perceive space. It has a significant impact on how we live, work, play, and even recover on a daily basis. Comfortable homes, practical offices, beautiful public spaces are the essential role of interior design.
The goal of efficient space usage led to the development of the modern interior design industry. It is a creative profession that is always changing and adjusting to new trends. It also requires the ability to understand human behavior in order to provide a well understanding of how people are influenced by their environments.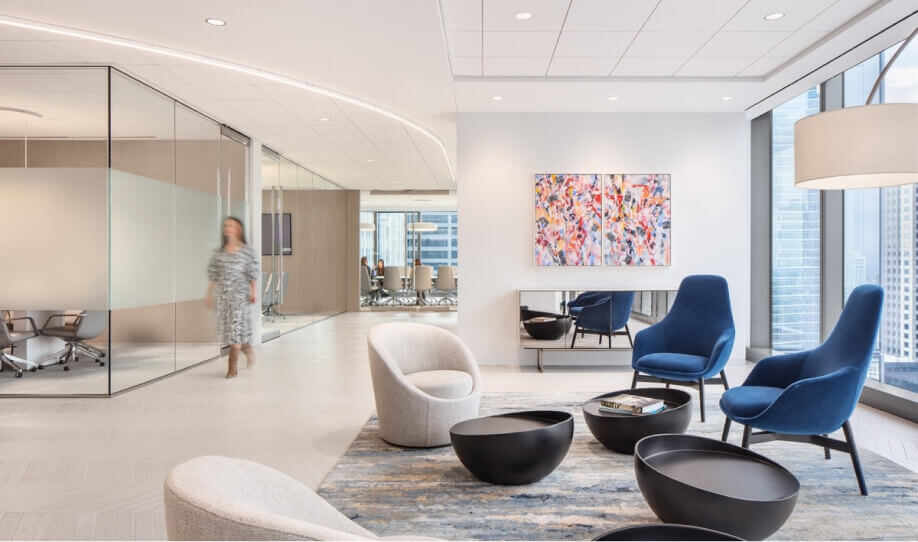 Importance of Workspace Interior Design
Interior designs are important for setting up a commercial workspace and creating a company's identity. As the way you design your office interiors reflects the essence of your company and all it stands for, interior designs are important for setting up an office workspace and creating a company's identity. Everything you do, including the colors you choose and the furnishings you place in, High-quality interior design, in particular for commercial spaces, can draw clients and boost return on investment.
Simply said, interior designers oversee every element of a building's interior design. But interior design is considerably more complex than one might think. To give interiors a purpose, it applies the theories of human behavior, color design, and artistic principles. If properly applied, these ideas can benefit everyone who enters the designed building and experiences its features. Interior design may greatly affect employees' performance in the workplace and be used to increase well-being and productivity.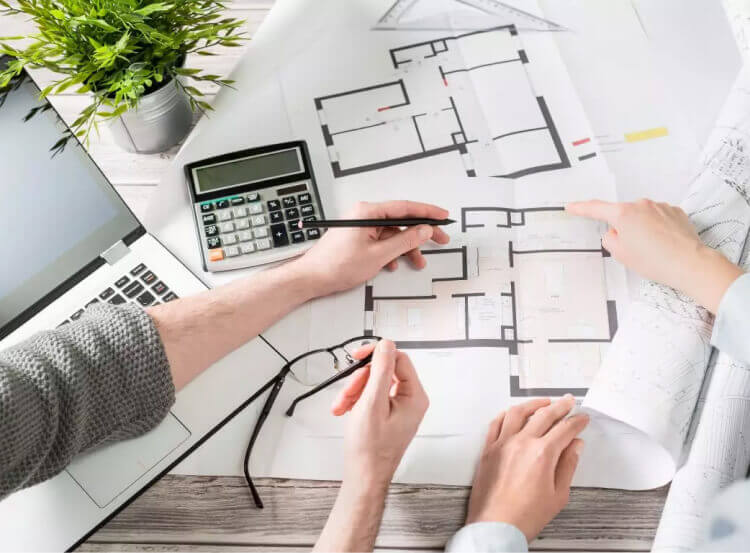 What is the role of an Interior designer?
Interior designers frequently collaborate with architects, engineers, and interior fit out contractors, to guarantee that the structural components of the interior environment are safe, comply with local building rules, and are not only functional but also aesthetically pleasing.
The overall process of interior design includes the following important phases:
Interior design ideas and choices are frequently depending on the individual. It's critical to get to know a client well in order to comprehend what they want. It is necessary to fully comprehend the client's preferences, goals, and intended use of the space. It is also crucial to take into account the client's estimated budget for the entire project, including the construction phase.
The interior designer will take steps to make the space more functional. Designing spaces that are functional will significantly improve user experience. In this stage, concepts are sketched up, and graphics should contain straightforward elevations and simple site plans.
As soon as a concept design is approved, the design details can proceed. Everything from fabrics, finishes, and furniture to wall coverings, textiles, and lighting must match the approved concept design and be represented in detail drawings before being rendered in 3D and delivered to the client for approval.
Building Plans & Documents
At this point, the interior designer must begin to consider how to successfully transfer their ideas into physical reality. The preparation of relevant documents during this stage enables interior fit out contractors to follow the designer's instructions and go forward with pricing and construction of the project.
The interior designer regularly supervises and checks that the interior fit out contractor follows to the exact specifications of the detailed design while construction is in progress.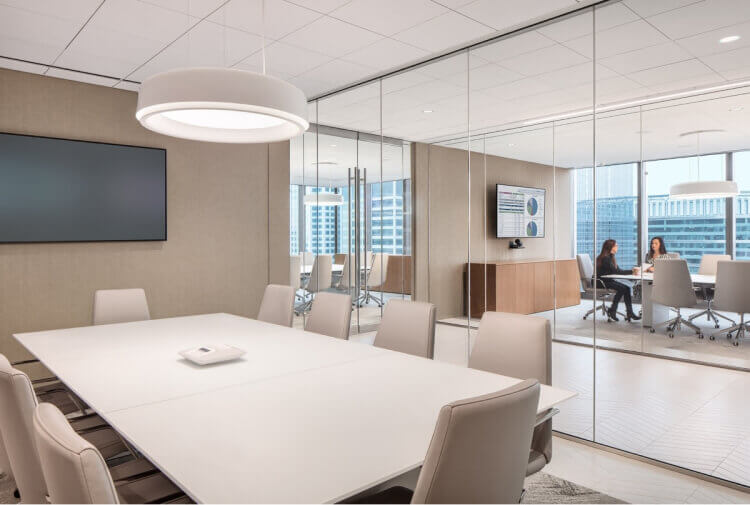 Officeworks offers interior design services in the United Arab Emirates. Thanks to our expertise of office interiors and commitment to our customers, every office interior design project is completed on time and to a high standard.
Our workplace layouts, which place a significant focus on people, attract a highly skilled workforce and motivate employees to succeed.
With a full-service commercial interiors team, we aim to bring your ideas to life by providing everything from office interior design to fit-out, build, and furniture planning.
If you need help converting an empty space into an astatically pleasing and practical environment, make sure to contact us.