Office Interior Design Companies in Dubai
Dubai diverse and dynamic economy with several key business sectors contributing to its growth and global prominence. It has a vibrant interior design industry including companies specializing in office interior design.

Dubai is known for its rapid urbanization, modern architecture, luxury lifestyle, and as a major global business and tourism hub. It transformed from being a commercial port to becoming a significant worldwide economic and corporate hub. It has a diverse and growing economy, with sectors such as real estate, tourism, finance, technology, and more.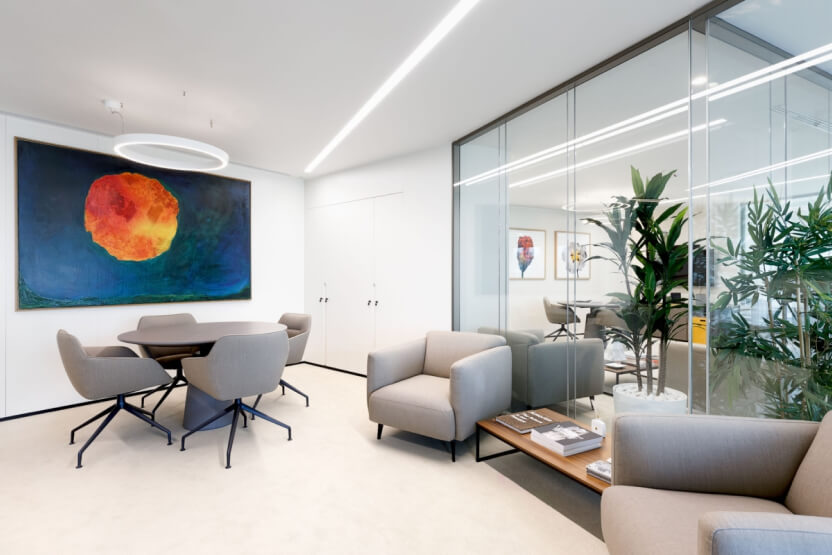 Officeworks is one of the interior design companies in Dubai that offers a range of workplace services from office interior design, office fit out, and office refurbishment. We have a creative team of office designers, builders, and furniture experts. From consultation to aftercare, our team will assist from every step of your office transformation journey.
Choosing an office interior design contractor can offer several advantages that contribute to a successful and efficient office design and renovation process. Here are some key benefits of selecting a professional office interior contractor.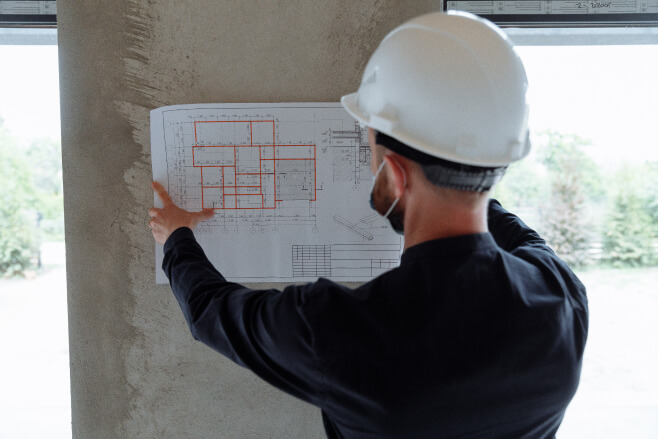 1. Expertise and Experience
Office interior contractors specialize in commercial space design and renovation. The knowledge and abilities needed to design functional workspaces are ensured by experience in planning, designing, and carrying out office projects.
2. Design Creativity
Experienced contractors have a team of skilled designers who can provide office space with new and creative concepts. Offering creative solutions that align with company's branding, culture, and functional needs.
3. Cost Efficiency

Making cost effective decisions without compromising on quality.
4. Time Management

Contractors are skilled at project management, which includes setting up.
5. Comprehensive Services
Provide end-to-end services, from initial concept to final execution. This streamlines the process and reduces the need for you to coordinate multiple vendors.
6. Quality Assurance
Professional builders plays an important role on both design and construction quality. Assuring that the finished product satisfies the requirements and industry standards.

7. Regulatory Compliance
Contractors should know the codes, regulations, and permits. They can navigate the legal requirements and ensure that your office design is compliant with all necessary regulations.
8. Design Customization

Contractors tailor their services to the company's requirements such as company's culture, workflow, and preferences. This results in a customized office space that aligns with your goals.
9. Risk Management
Office interior contractors have insurance coverage that protects against potential risk and liabilities during the construction process.
10. Communication
Contractors serves as the project's main point of contact.
11. Project Flexibility
Contractors can adapt to changes and adjustments that may arise during the project. They can accommodate modifications while minimizing disruptions to the overall timeline.
12. Post-project Support
Taking care of any problems or modifications that might develop after the project is finished. This guarantees that your office space will continue to be useful and maintained.
Start your Office Interior Design
We coordinate your approved design concept with the property features to make sure the final design accounts for all mechanical and electrical aspects of your project. providing extensive documentation addressing health and safety issues related to the new office's layout and design, as well as timetables and specifications in great detail for items like furniture, flooring, and fittings.